The pentagonal shape of the BIG JOHN's symbol "Baseball Mark" has the meaning of "sending jeans that people love and enjoy to the five continents of the world". In honor of this pentagon, they have collected carefully chosen organic cotton from the five continents of the world and created special woven yarns with their own unique blend. This is Big John's exclusive "irregular" structured yarn, which has a fluffy, supple, and rough texture.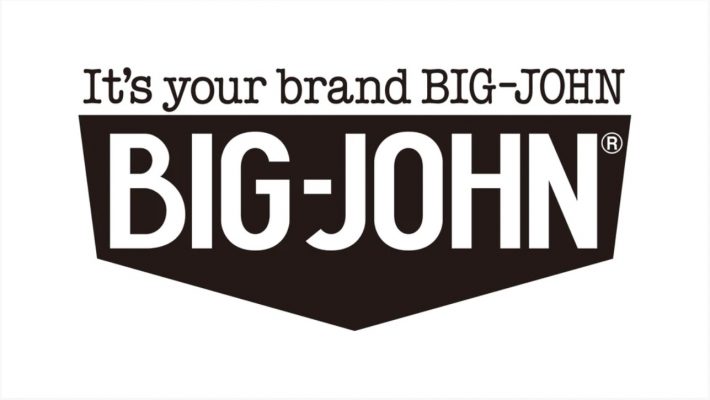 Natural Indigo & Rope-Dyed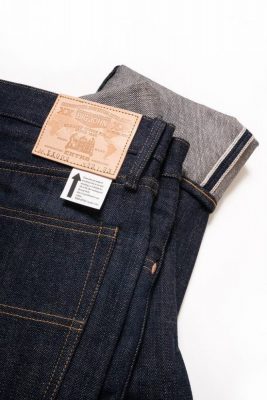 They use the deep indigo color of natural indigo. It was dyed several times until a satisfactory indigo color was achieved by dyeing the rope 16 times. It took more than three times as much time and effort as usual to achieve the desired level of perfection.
The fabric is woven slowly and carefully over time using vintage shuttle looms from the early Showa period, which are few in number. The fabric 15.8 ounces are in the heavy category, but over time it develops a fluffy texture with a distinctive uneven surface. The fabric is finished with a unique surface texture.
The Blend of 5 Organic Cottons
South America, 50% (Organic Aspero cotton from Peru) Thick fibers with excellent elasticity and moisture absorbency.
Europe, 25% (Organic Turkish cotton from Turkey) Long cotton, supple and smooth, with luster and firmness.
North America, 10% (Organic Supima cotton from Texas) Extra-long staple cotton with a beautiful silky luster and high strength.
Asia, 5% (Organic Indian cotton from India) Long, fine, delicate cotton with oil content and luster.
Africa, 5% (Organic Tanzanian cotton from Tanzania) Moderate firmness and elasticity, bulky feel, and high strength.
In addition to the cotton from the five continents collected by BIG JOHN, a small amount of recycled cotton (5%), which is used to give a vintage look, is also all organic*. This unique blend of cotton has become a one-of-a-kind raw material that is both durable and comfortable to wear.
*OCS certification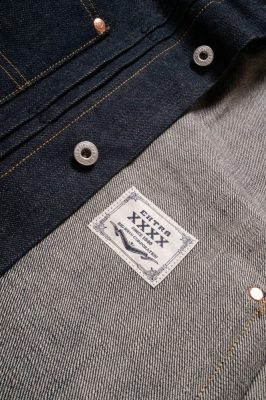 Check 6 Models Out at Denimio
Using the world's highest quality materials, efficient, but time-consuming handcrafting, and warm and beautiful fabrics, they have created a special original denim worthy of being called the next generation "EXTRA".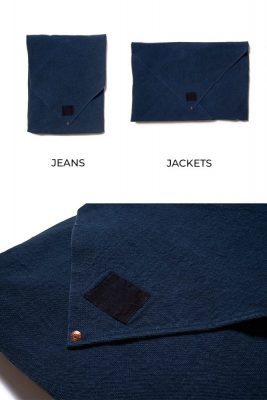 EXTRA models come with a free indigo-dyed sake bag furoshiki for storage. Copper rivets shot into the corners give it a sophisticated look!